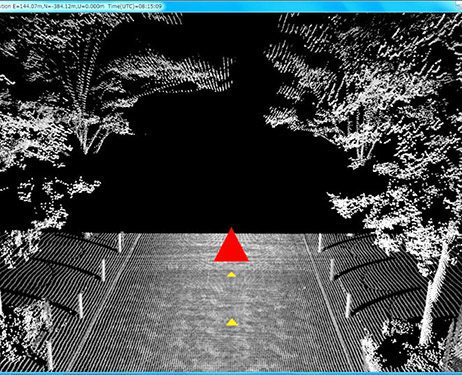 The requirement for highly detailed maps for autonomous vehicles is spurring a greater investment in mobile mapping. The new cars come equipped with sensors to avoid obstacles, but many of these features are difficult to detect. That's where detailed maps come in, to allow the onboard systems to anticipate what's coming ahead.
Mistubishi Electric is one of many hardware makers that is making an investment in mobile mapping technology. They have developed a vehicle with laser scanners, cameras and GPS receivers to provide very detailed maps.
"The system can make a survey efficiently and easily by simply driving, and help determine locations to within a few centimeters," said Yasuhide Shibata, deputy general manager of the company's planning and administration department.
Mitsubishi's mobile mapping vehicle also includes inputs from the company's quasi-zenith satellite that is in geosynchronous orbit over Japan. The company has one such satellite in orbit and plans for three more by 2018. These satellites augment location, which is particularly useful in dense urban areas or mountainous terrain.
Japan's largest mapmaker, Zenrin, is working with Mitsubishi's system and has plans to transmit maps in real time to autonomous cars.