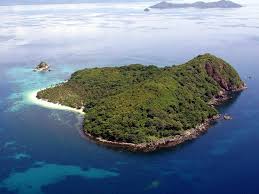 The Philippines National Mapping and Resources Information Authority (NAMRIA) has been working to map the many islands. The official count of 7,107 islands dates back to 1945 by the Gazetteer of the Philippine Islands.
NAMRIA puts the total count at 7,500 islands thanks to the use of interferometric synthetic aperture radar (IFSAR) in a 2013 mapping mission. NAMRIA is responsible for providing maps for all other federal agencies.
The majority of the newly discovered islands are found in Mindanao. Many of these new islands have been confirmed with ground validation with this work planned for completion by the end of the year.
Of the country's islands, more than 2,000 are inhabited and more than 5,000 don't have official names.