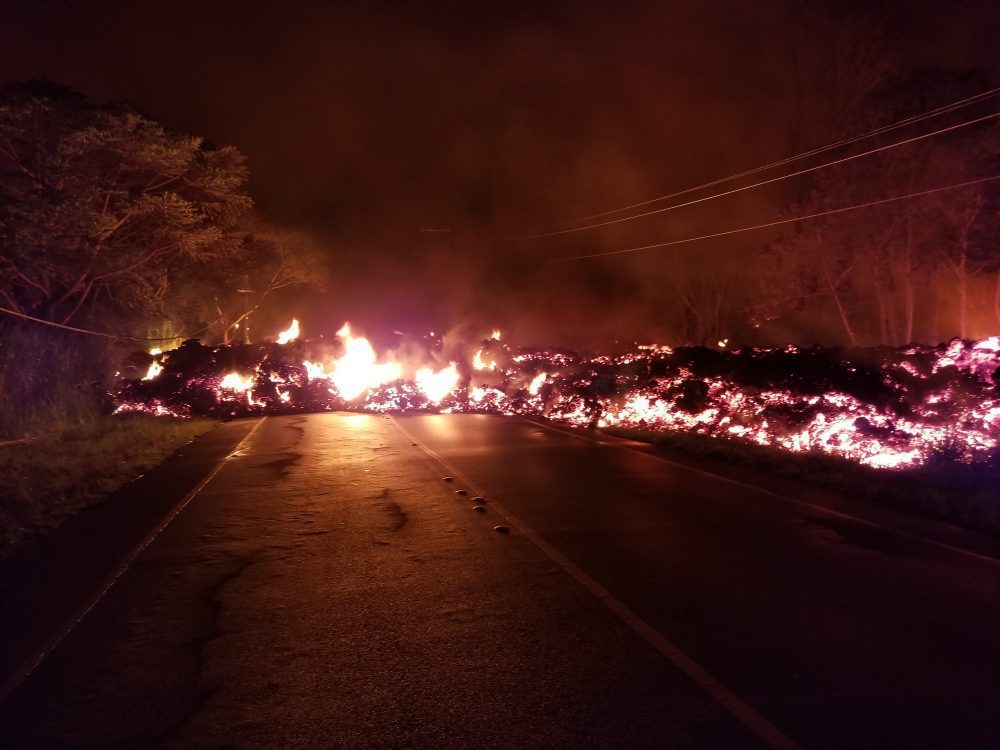 When Kilauea started to erupt on the Big Island of Hawaii on May 3, 2018, Brennan O'Neill knew he had to do something. As the Hawaiian branch manager of Frontier Precision, he was in a unique position to offer support by providing free access to technology and expertise to help map the lava flow.
"I'm a resident of Hawaii," said O'Neill. "For a geologist, it's even more powerful than that. The lava flow is like a living mass that has a mind of its own, creeping, glowing—an upside-down conveyor belt surging forward and burning everything in its path."
Although the lava can't be stopped, it can be mapped. Through Frontier Precision, Brennan offered high-tech mapping equipment, his own expertise, and the assistance of Nathan Stephenson, an applied geospatial engineer currently working in the company's Denver office.
"We used a combination of Trimble R10s and Trimble R8s to gather accurate data points on the ground," said Stephenson. The mapping team flew UAS drones over the flow to gather visual imagery data, matched it to the ground reference points, stitched the photos together and draped it over county maps. The process was repeated as often as needed—daily and sometimes hourly—to show the speed and direction of the flow.
The collected data helps Hawaii Civil Defense and other agencies keep the public informed and safe. It also contributes to the store of scientific knowledge about eruptions and lava flow behavior.
The lava flow has formed a channel that now extends out to the ocean. It poses no immediate threat to structures or people aside from gas emissions but could change at any time.