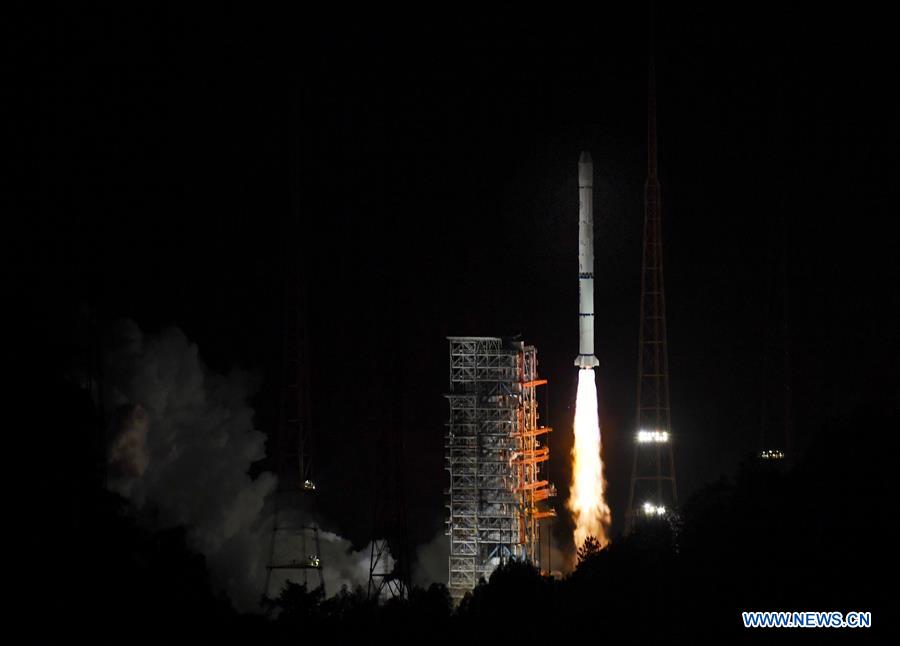 On June 5, 2018, China launched Fengyun-2H, a meteorological satellite that will be placed in a geosynchronous orbit. The launch took place using the three-stage rocket Long March 3A from Xichang Satellite Launch Centre in Sichuan Province.
Fengyun-2H, with a launch mass of 1,380 kilograms and a design life of four years, will be operated by the China Meteorological Administration (CMA) and the National Remote Sensing Center of China (NRSCC). The satellite will bolster China's weather monitoring system within its territory, the South China Sea and the Indian Ocean. According to China, the satellite will be used by Belt and Road Countries as well as the Asia-Pacific Space Cooperation Organization (APSCO), an intergovernmental initiative led by Beijing.
Fengyun-2H will provide real-time cloud and water-vapor images, along with space weather information, to countries across Asia-Pacific (APAC), adding to the data collected by the eight other operational satellites in the Fengyun series.
(Image courtesy of CAS)